LOWRY SHIPMATES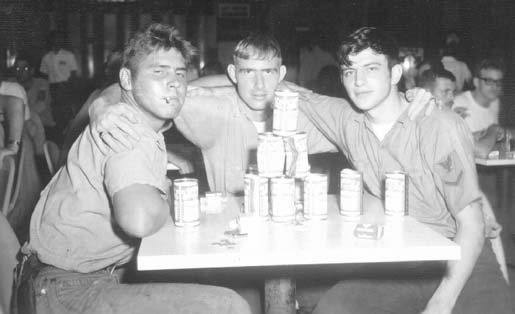 Duane LaFontain, Me, Mitch Jones. We just had our hair styled by Dep. Anybody want to crack wise? White Hat Island Subic Bay Phillipines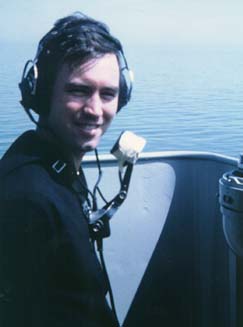 Quartermaster Bill Mackey on watch. Good place for him. Had to keep him out of trouble you know. Bill is now our historian for the USS LOWRY DD-770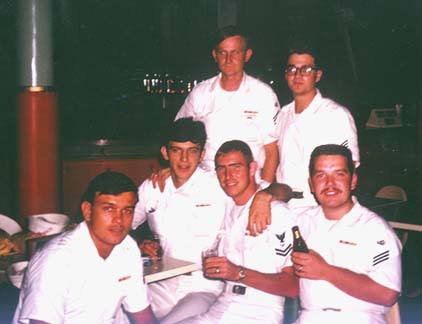 Celebrating Mitch Jones promotion to Radioman Petty Officer 3rd Class
Kent Henson, our ASW/PO officer and more in Vietnam. A great contributor to this web site.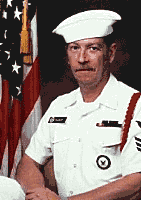 BOOT PUSHER
Waddie B. Salmon, Bos'n Mate 1/C
LOWRY SHIPMATE 1966-1968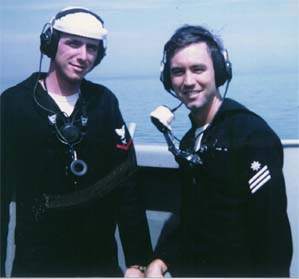 Me and Bill Mackey on watch on the bridge.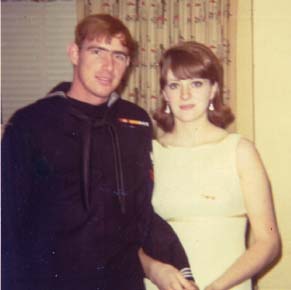 Me and Ms Kathy Jones going out for dinner.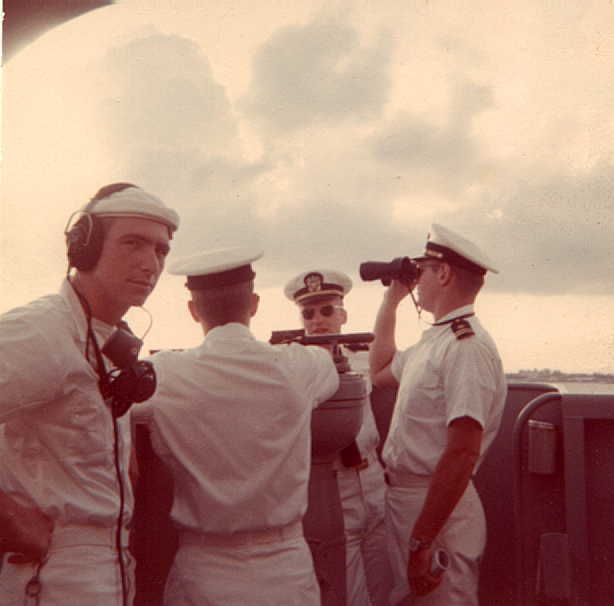 LT Bill Meddings with the binocs, LTJG Andrew Sosniki facing us, I believe the XO, Lt Cmdr Rodgers and me. Wonder what I had on my mind.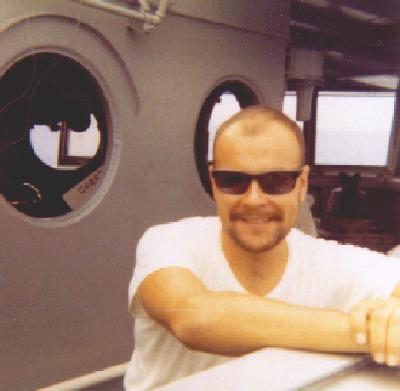 Quartermaster Bud Shinault
More Pictures